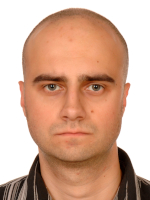 My name is Grzegorz Juszczak, I have been working as a Linux/Cloud Administrator for over ten years for international Telecom and IT corporations.
I started this blog in 2015 to document my daily work and to share my knowledge and experience with others.
The content I have been publishing on this blog presents my approach to the problems I have encountered so far in the SysAdmin area.
Although I do my best to create my content as accurately as I can, I do not take any responsibility for the damage of any kind resulting from its use. By using this website you completely agree to the Terms and Conditions.
I publish articles, tutorials, ideas and troubleshooting tips regarding:
Linux System Administration (mainly: CentOS, Red Hat, Fedora)
Cloud Administration (mainly: OpenStack)
Virtualization (mainly: KVM)
If you have any questions or suggestions about the website or it's content, be sure to contact me.
I do not provide support via email, if you have any questions/problems/confusions, please write them as comments below my posts, I will try to respond within a reasonable amount of time.